The Valley Women's Association is dedicated to bringing together women from all walks of life so they may share and support each other's goals and interests, exchange ideas, and encourage both learning from their peers and setting a good example for others. We provide a platform to members for business networking and informative discussions on promoting a positive self-image, health, safety, well-being, and successful business practices.
The Valley Women's Association is modeled loosely after other national networking groups and was designed to meet the needs of women in the Fraser Valley. Associate Networks have been formed since 1992.
The Tri-City Chapter was formed in the fall of 1999, with their first meetings held in Port Coquitlam. Our meetings are held monthly – September through June – on the 4rd Friday of the month. We are currently meeting at the Milestones Restaurant in Coquitlam (with occasional posted exceptions). Check the Events page for updated details.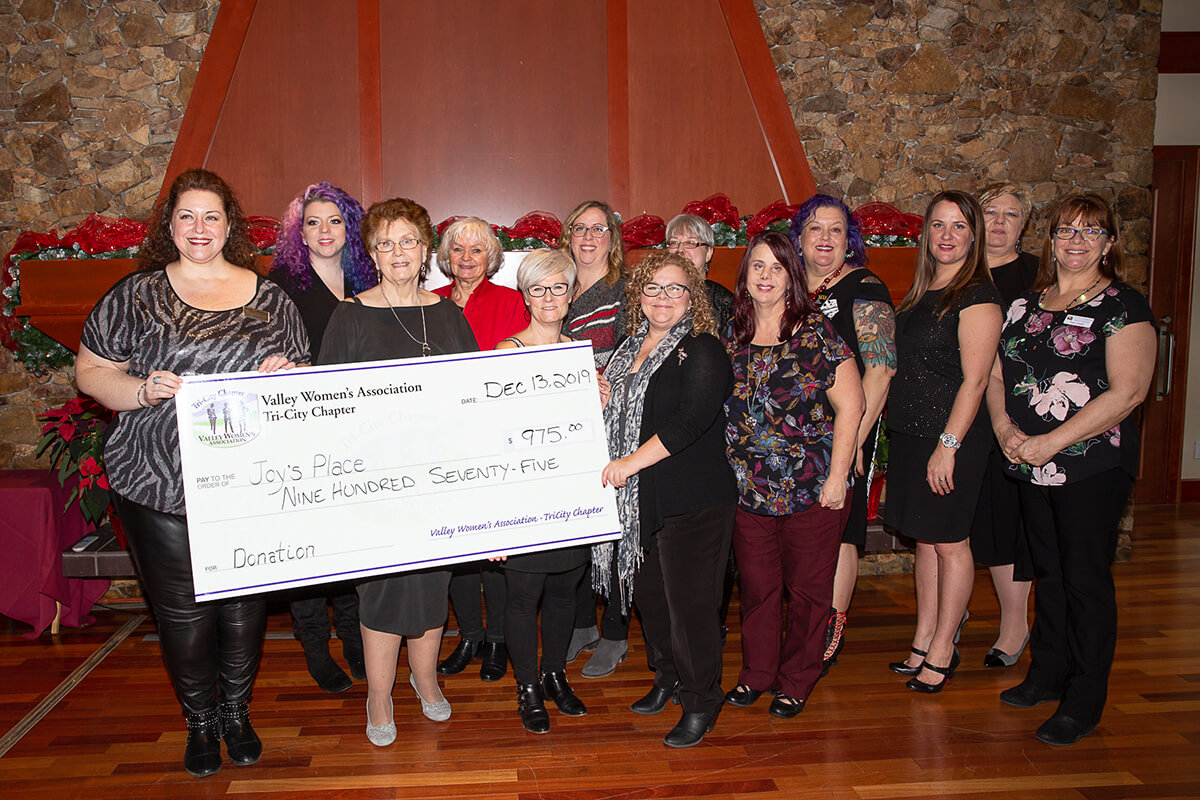 When I first came to VWA, there were 5 or 6 familiar faces of women I'd met in other places, networking groups or events. These gregarious, successful women were a great welcome to a bustling, buzzing room. Women were waving and greeting each other across the room, coming up to me and asking me what I do and why I was here, and generally looking like a big group of fun friends, some of whom also happened to be in some kind of business, or activism or who just liked being there…
Every meeting has a keynote speaker, sharing information and encouragement on a wide range of business, personal and social issues.
You gotta meet these people, they're amazing!
Being a member of the Tri-Cities chapter of VWA has been a wonderful experience. Since 2007, I have met so many supportive and caring women. The women that go there are fun, friendly and approachable, and there is always such great energy in the room. It is obvious by the verbal testimonials given at the meetings, and my own experiences, that the women regularly use, and refer, each others' businesses. I would highly recommend this group is you are looking to make some great, heart centered connections for your business and for life.
I've been a member of the VWA for 5 years and there are so many stories I can tell you. One thing I did want to share is how many amazing women I have met who have not only enriched my life personally, but also I've done amazing business with them. If you're looking for a new group to build relationships, to meet some cool people, and improve business, this is the group for you!
I attended Tri-City VWA as a guest last year and saw how valuable it was right away. All the ladies were very friendly and approachable and it was also very obvious, even before people started to give verbal testimonials at the meeting, that these ladies all regularly referred each other business. Such great energy that I gladly joined as a member the next time I attended and am happy to say that I have been able to get some great connections and business from the group! Thanks Ladies!
We would love to hear from you.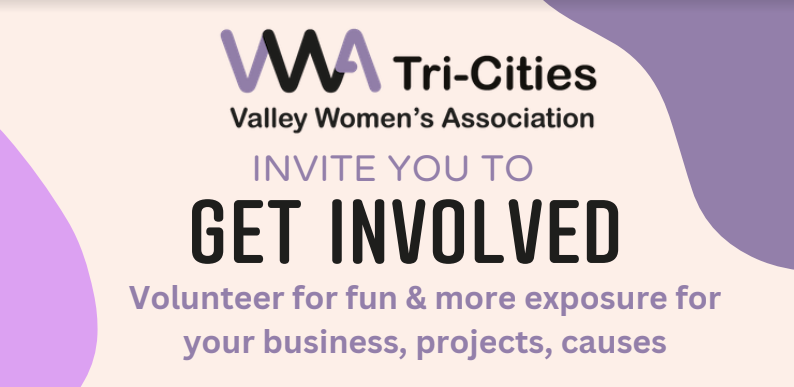 Want more exposure for your business?
Now Recruiting for VWA Core 2023-24